SUPREMEsoft Hotel Management Software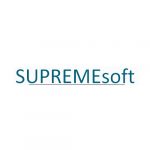 SUPREMEsoft  is a business management software that assists the hotel in efficiently tracking its data and information. It is a user-friendly, functional, and affordable hotel accounting software System that runs on your network computers thus enabling the core departments of the hotel to efficiently share information.
The
usual
problems
of
a
hotel
low capacity of hotel rooms or overbooking;
data and applications loss because of forgetfulness and absent-mindedness of the staff as a consequence of a large data flow at the same time;
prolong time of customer service, queues and as a result, dissatisfaction;
any abuse on the part of the staff, sales in circumvention of the cash register;
cost increase, including loss of profits;
less control, it is impossible to see the full picture.
Hotel management Software solves all these problems
You don't need to worry about lost applications or overlaps, and if you wish at any time you can control the state of affairs regarding your hotel from anywhere in the world and to respond quickly if it is needed.
We are  professional hotel Software provider and offers the best solutions for hotels. The price of installation of automatic management system is fully justified because the costs of unnecessary expense are much higher.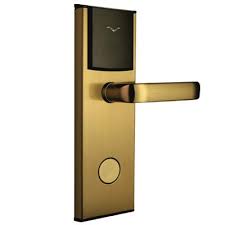 Door keycard lock, commonly found on hotel rooms and commercial buildings.Our locks help you access a room or home without having to use a bulky key. our lock is open with a pvc smart card or rfid access card.
Our locks are used mostly in hotels, resorts and other organizations. They can also be used at homes and offices.
It entails special features for simplicity such as;
* built-in buzzer and self-detect light.
* low battery voltage warning (beep and red light).
* batteries can easily be replaced and does not require any special technical knowledge.
Usage:
different kinds of cards are produced such as;
* guest card
* master card
* floor card
* building card
* passage card
We install/Maintain for hotels,organization .